Vendor:

Regular price

$407.94 CAD/case

($67.99/unit in a 6 unit case)

Regular price

/case

Sale price

$407.94 CAD/case

($67.99/unit in a 6 unit case)

Unit price

per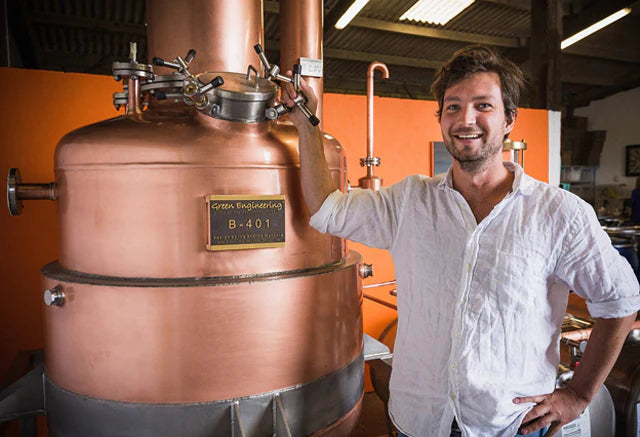 SOUTHWESTERN DISTILLERY
It's 2012 and the uk's craft gin scene is beginning to boom. The appetite for small-batch, craft gins is seemingly insatiable. Micro-distilleries are beginning to pop up all over the uk, however one region remains unchartered.
One 23 year-old, a classically trained chef from the Cordon Bleu in Paris, somehow finds himself sat behind a grey desk in the city of London. He quickly realizes this environment is at odds to what really makes him tick and he serves his notice. He starts to scheme. One idea surfaces, then another, then more. Each building in ambition and each driven by the same guiding principle - the passion to create.
He hones his thinking. One idea takes a hold and quickly becomes an all-encompassing vision. Tarquin, supported by the business acumen and drive of his sister Athene, sets his sights on establishing the first Cornish distillery for over 100 years. Armed with a 0.7 ltr copper pot still, a suitcase stuffed with botanicals weird and wonderful, and a prized surfboard, Tarquin makes his return to the West Country.