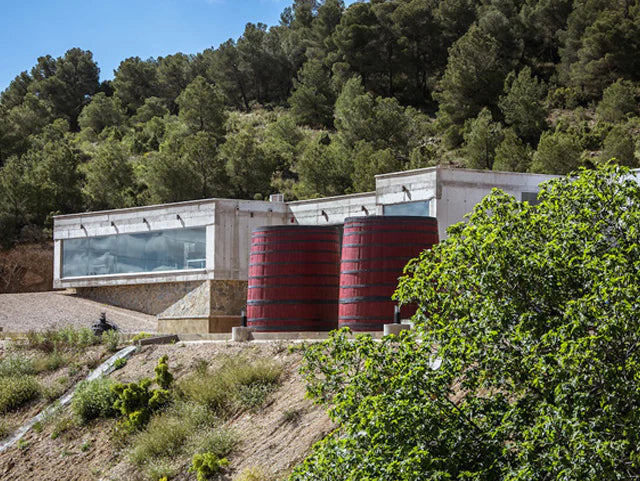 FINCA BACARA
Located in Jumilla, Spain, Finca Bacara produces exceptional, award winning wine with some of the most interesting labels we have seen. Their labels are eye catching and artistic, reminiscent of Dali in some cases, and will get the conversation going at the dinner table.
Finca Bacara is a project born from the persistence of the owners with the purpose of transmitting the best expression of wines and old Monastrell vines. They elaborate the wines with minimal intervention and process the grapes with extra care. They turn each grape into wines in the most natural and artisanal way possible.
Nestled in the southeast of Spain, the winery is located within a high-altitude valley at 900 meters above sea level.
Explore the beauty of Monastrell grapes. Finca Bacara defends the authenticity of Monastrell grapes, as a tribute to the land.