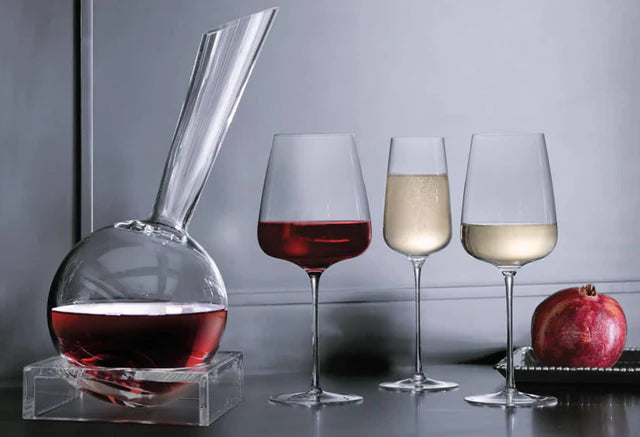 ITALESSE GLASSWARE
Veuve Cliquot, Laurent Perrier, Mumm, Ferrari, Absolut, Heineken and many others have become the best promoters of the Italesse brand worldwide that have choosen Italesse for their personalized glassware.
After a short time, the brand grew and started reaching hotels, resorts and restaurants, successfully entering the Ho.Re.Ca world, in which Italesse immediately spotted great potential. A strong business identity, based on clear objectives and a bold and countertrend business strategy for PREMIUM articles, primarily destined to the medium to high end market, is intertwined with a fundamental production concept - that of using form and function as the starting point for all research for groundbreaking materials, the use of colours, ground-breaking technologies and ergonomic shapes.
This is what makes Italesse a front-runner in the 'beverage and design oriented tableware' market. Today, more than 30 years on, Italesse is still a benchmark for the most important and exclusive wine and champagne producers, restaurants, winebars, hotels and clubs all over the world, who demand practical utility but who are also fascinated by the shapes, the colours and the materials that we use- now, more than ever, we are ready to bring this renewed experience of this culture of food and wine into every home.